Advantages of Wearing a Seat Belt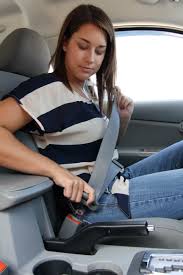 According to the National Highway Traffic Safety Administration (NHTSA), safety belt laws vary from state to state.  In some cases, safety belt laws only apply to the occupants of the front of the vehicle.  Additionally, the NHTSA reports that over 100 teens and/ or children die every year due to riding in cargo areas of pickup trucks, a practice that is legal and exempted from safety belt laws in many states.
While vehicle deaths remain a major concern, many of these concerns can be addressed through your own implementation safe occupant protection practices such as mandating all occupants within your personal vehicle wear seat belts.  To ensure that your seat belts are up to standard, be sure to check with your local dealership.  You might also want to take a peek at one many of the featured new cars for sale in Sacramento to see what new safety features are available on vehicles nowadays.
Some Key Advantages to Seat Belt Usage
Advantages to seat belt usage range from the individual occupant protection to impacts on state and national statistics on road safety.  Seat belts are for your own protection and that of your vehicle occupants.
The following is a short list of the major advantages of wearing a seat belt:
Avoiding fees and fines, even penalties, in many states with seat belt laws.
Reduced risk of traffic accident fatalities with the proper usage of safety restraints
Decreased state hospital and medical expenses due to increased seat belt usage.
Seat belt usage protects vehicle occupants by restraining occupants, especially when combined with safety air bags.
Seat belts are a safety measure that can truly benefit all vehicle occupants (even your pets). For more safety tips and great deals on new and used cars, visit the Roseville Automall or check out our featured vehicles for sale. We have been proudly serving the Sacramento area since 1990.
The Roseville Automall – Driven To Be the Best!!!