6 Reasons a Christmas Gift Car Can Help Save You Some Dollars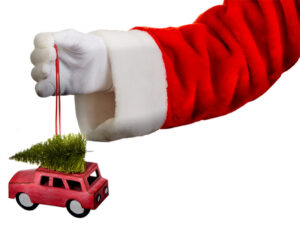 Whether it's surprising your teenager with a new car as a Christmas or personalized anniversary gifts or simply finding the
time to re-vamp your current drive-about, the automobile Christmas period can be the best
time to get a car. With fewer people, more time, increased chances to test drive and more,
there's so much that brings Christmas cheer to us at the Roseville Automotive center.
But, it's not just these benefits that will get you smiling with this Christmas gift, you could be
saving thousands of dollars just by choosing to shop at Roseville Automotive during
Christmastime. Put down your eggnog and hit the I-80 in Sacramento for the perfect
automobile Christmas. Here's why:
Christmas is the Quietest Period for Car Sales
Most people tend to spend the Winter months as close to home as possible. And,
while we all love snow, it's generally when comfortably sat on the other side of the
window.
Meaning, if you come out to the Roseville Automotive center during the Christmas Gift
period, you'll have the biggest selection and ranges to choose from. There's no need
to contend with competitive sales or trying to out-bid the guy wanting the same car
at the other end of the showroom.
Dealerships are Trying to Shift Stock to Make Way for New Models
Each year new makes and models of car are released in January, meaning dealers
often reduce prices at the end of a calendar year to make way for the latest models.
So, whether it's a classic Ford or a new-range Chevrolet, you'll be finding better deals
than any other time.
And, while the team here at Roseville Automotive are already renowned for unbeaten
service in car sales, the Christmas cheer, excellent customer assistance and amazing
deals, we will shine even brighter throughout the automobile Christmas period.
You Have the Choice of over 20 Brands with New and Used Car Deals
Saving money can come in the form of investment, too. If you decide to buy a car
during a busy period, you might not have the exact choice for you. And, you may spend
more on a different car or spending less and needing to replace the car sooner, thus
costing more in the long run.
But, with the Roseville Automotive Christmas gift car, you can be sure to find all 20
makes and models with the best range possible throughout the Automobile Christmas
period.
You'll be the Best Christmas Gift giver with an Automobile Christmas
With the best Christmas gift ever, comes many benefits. For example; not needing to
go as highly-priced the next year and forever taking the pedestal when it comes to
gift-giving over the Christmas period.
Not only this, but Christmas is the time for giving to everyone, not just a day dedicated
to one person's birthday. So, if you decide to buy a Christmas gift car for the whole
family or for those who can share, you'll save so much more money than buying one
for each birthday.
There's More Chance to Spend Time Picking the Right Roseville Automotive Car
Finding the right car shouldn't be a snap-shot decision. You could be walking into a
dealership and driving out with your new car moments later thinking it was the best
deal. And, even if it were the cheapest car, it might not have been the best deal for
you.
With the automobile Christmas period and fewer people mingling, you can be sure to
spend as much time as you need to find the perfect deal and save money on the best
Christmas gift money can buy.
The Roads are Clearer to Take a Test Drive
Everyone likes to take a test drive when buying a car. Even when it's a Christmas gift,
you need to ensure the Christmas gift receiver will be comfortable in their newest
member to the fleet.
However, during busy periods throughout the year, it can be hard to book a test drive
at a time to suit you and then traffic could make it difficult to feel the car's true 'drive'.
But, with the automobile Christmas, you can be sure to get a slot to suit you and a
guarantee of clear streets. So, pop your trunk, throw in your bag and let's get going.
With that, it drives this article to a close. And, if you're still not convinced your 2020
automobile Christmas can be cheaper through Roseville Automotive than at regular times of
the year, then pop your head in and meet the team for a coffee. We're sure you'll change
your mind.
Otherwise, don't forget to look at our other blogs and articles for tips, tricks and the ultimate
know-how of buying a car. For example; "How to Make the Most out of Your First Test Drive"