How to choose a car that will last you for years
Choosing a car that will last you years can be difficult, use this guide to find the perfect car for you.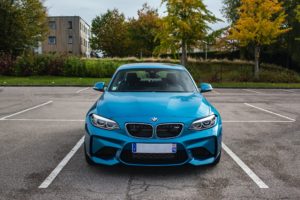 When it comes to cars theirs many decisions to be made; what make, model, how many doors, miles per gallon, and more. 
However, the biggest mistake most people make when purchasing a car, especially a second-hand one, is not making a purchase based on longevity – this is how long the car will last. Some people who loves car also see this swift spare wheel deals because having spare wheels can help the usability of your car in case something happens.
In an ideal world, every car we purchased would last for years – providing the biggest bang for your buck. Nevertheless, for many frustrated car owners across America, this isn't the case – going through cars almost as quickly as a McDonalds's burger or a pack of skittles.
This article will discuss how to choose a car that will last you for years, from inspecting the car in-person, to asking to see the auto repair history, here's what you need to know.
How many miles does it currently have?
One of the first questions you should be asking is how many miles the car currently has. As a general rule of thumb, the lower the mileage the more likely it is to last you a while – this means the car is effectively newer.
However, this isn't always the case. Therefore, it's essential to also ask to see the repair history of the car and you may even need to find out if it has ever had a broken car ac repair.
Ask to see the repair history of the car
It's all good a car having very low mileage, but if the car has a poor repair history then this may not be a purchase for you to make.
Cars with low mileage yet a poor repair history may have previously been written off, with the whole car effectively re-built.
If this is the case, the likelihood of the car breaking sometime in the near future is much higher – if possible, we would avoid making a purchase like this.
However, if the car has been repaired by the car manufacturer themselves, then chances are a high-quality job has been done, effectively making the car like new, often for a much lower price tag.
Inspect the car in-person
Great, so you've found the car online, looked at the car repair history, and current mileage, now it's time to see the car in-person.
When inspecting the car, look for anything that looks unusual, any parts that don't look genuine and the overall condition of both the interior and the exterior, just keep in mind that depending on the part they may be replaceable, there are a lot of Toyota recycled car parts in the market now a days. 
You should ask for a test-drive, ensuring to do this thoroughly to see how well it drives for yourself.
While test-driving, ask the current owner about the car – what they think of it, any problems they've had in the past etc. this should give you an overall better idea of the vehicle and how it runs.
Get a mechanic to do a thorough check
Finally, if the buyer allows you (there's no reason why they shouldn't) you should ask a mechanic to do a final check of the vehicle, but please make sure you look for a professional that has gotten proper auto mechanic training. 
Ensure everything is the way it should be and that the car runs as expected.
If the mechanic gives you the thumbs up, then you can proceed with your purchase for your new ford or any car brand you choose.
Are you interested in purchasing a new car?
If you're in the Roseville, CA area and are interested in purchasing a new car we'd love to hear from you – both pre-owned and new.
To view our selection of cars on our website, please click here.