Looking for Used Car Dealers in Sacramento, CA? Buy a Car for Christmas at the Roseville Automall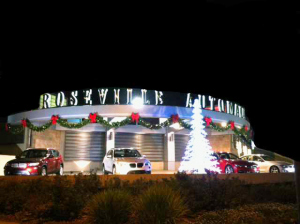 If the spirit of giving has tempted you into buying a car for Christmas, the Roseville Automall is the place to visit. Among the leading used car dealers in Sacramento, CA, you can trust that you will find the perfect set of wheels or your holiday present here.
Buying a car for Christmas is a great way to take advantage of end-of-year sales. It's the time when used car dealers in Sacramento want to end their year with fewer cars on their lots. Dealers are usually eager to clear out old models and sales people may want to boost their year-end sales.
At the Roseville Automall, we have 16 separate dealerships and over 22 different makes of cars. Rest assured that you have lots of options to choose from – even if you already know what you're looking to buy.
Other features that make buying a car from our used car dealers in Sacramento, CA easy and fun include the following:
New and used cars available along Automall Drive – so you can compare
Best places to test drive your new car – so you know how it operates
Loads of financing options available – so you get a one-stop-shopping experience
Whether you want to buy a new or used car for your wife, your kid heading off to college, or yourself, visiting the Roseville Automall should be first on your list. Check out this car at Vin's Automotive Group to find the vehicle you are looking for.
At the Roseville Auto Mall, we have 16 used car dealers in Sacramento, CA and all of them would love to help you buy the perfect car for Christmas. Stop by to see the deals at the Roseville Automall just minutes from Sacramento off the I-80 Eureka Exit.