Need to Winterize Your Car? Visit the Used Car Dealers at the Roseville Automall.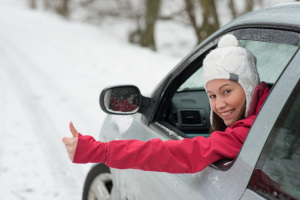 Even if you are not traveling this winter holiday season, it is important to spend a little time winterizing your car before you head out on the road. After all, when temperatures plunge, you wouldn't dream of stepping outside without warm clothing. You shouldn't expect your car to function properly in the winter weather without a little care and attention.
The used car dealers in Sacramento's Roseville Automall can help you with winterizing your car. Here are a few expert tips from these dealers:
Check your car's belts and hoses
Replace windshield wipers and wiper fluid
Test your defrosting and heating units
Put in the right amount of antifreeze
Check your oil and oil viscosity
Test your battery
Check your tire pressure and consider snow tires if you have not filed for a Accident replacement car. As an accident can cause a huge dent in your finances.
If you are not comfortable with a DIY approach to these maintenance tasks, consider scheduling an appointment with the service centers of Roseville Automall. The experts at the use car dealers will help you get your car in good shape for winter. My friend who lives in Canada runs a similar service center and he claims that fixing flat tires is the most frequent service people usually request. So, if you need to get help with a flat tire in Ottawa, you can always give a call to Canadian Towing Service.
Be sure you have an ice scraper and other winter tools in your car if you will be traveling away from home. Packing an emergency kit is a great idea so that you have the basics on hand to be safe if you are stranded or in an accident, this has come handy for many drivers according to the Minnesota car accident homepage.
At the Roseville Automall, we have 17 used car dealers in Sacramento, CA and service centers staffed with trained experts at each one. Stop by to get tips on winterizing your car. We are located just minutes from Sacramento off the I-80 – take the Eureka Exit.