Never Let Your Car Get Thirsty! What Fluids Do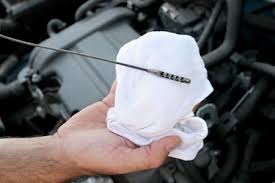 Never Let Your Car Get Thirsty! What Fluids Do   
The experts at the Roseville Automall new and used car dealerships Sacramento, want you to enjoy trouble-free driving. One way to prevent unpleasant breakdowns is to maintain your car's fluid levels. Whether you have this done in an auto repair shop or make a habit of checking the fluids yourself, it's important to understand why your car needs fluids. What do they do?
Here are the basics:
Motor Oil—Motor oil has several jobs in your engine. By lubricating the moving parts it increases efficiency, power, and performance. This saves gas. Motor oil also cools as it circulates and reduces heat by reducing friction. Finally, motor oil cleans your engine by picking up debris between parts. The oil filter keeps particles out of your engine.
Radiator Fluid—Commonly called "coolant", radiator fluid cools the hydraulic fluid, lubricates the flow of coolant through the water pump, and in cold weather provides heat for the vehicle by flowing through a smaller radiator known as a heater core. In hot weather radiator fluid keeps the engine cool by passing through a series of cooling tubes—the radiator.
Brake Fluid—When a driver presses the brake pedal, brake fluid transfers the force of the pedal on the wheel hub. Brake fluid also lubricates the movable parts of brakes and prevents corrosion. If any part of your brake system malfunctions, it is imperative to have it immediately fixed by an automotive repair technician.
Washer Fluid—Keep the bottle full and keep your windshield clean. Use real windshield washer fluid—it costs no more than bottled water.
Air Conditioner—The air conditioner system is filled with a coolant gas, like your refrigerator. If your AC stops working or is no longer keeping you cool, take it to a professional.
The professionals at Roseville Automall have the best selection and prices on new and used cars for sale in Sacramento.  They will be happy to help with all your auto service needs. With 17 dealerships and 24 makes of cars, you're sure to find the perfect new or used car at the Automall. Come in today to purchase, maintain, or accessorize your ride.