A Dirty Cabin Air Filter can cause lots of problems for your passengers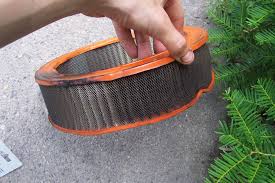 Hidden somewhere in most late model cars—possibly behind the glove box or under the dashboard—is the cabin air filter. A dirty cabin air filter can aggravate allergies or other respiratory problems, thereby making your family's road trips unpleasant and even unhealthy.
Surprised? You're not alone. Most cabin air filters are often seriously neglected and may be covered with leaves, twigs, insects, road grime, dust and pollen.  Here are facts the folks at Sacramento's Roseville Automall think you should know:
Signs you need a new cabin air filter are: a noisy, ineffective HVAC system; bad odors coming from your vents; lots of sneezing from the back seat as you travel down the road.
The recommended frequency for changing your cabin air filter can be found in your owner's manual. If you drive in areas with poor air quality, the cabin air filter may need to be changed even more often.
If the service center does replace your cabin air filter, ask to see the old one. You will become even more convinced that changing your cabin air filter regularly is a wise way to keep your family safe and protect your investment.
Schedule an Appointment with Sacramento, California's Roseville Automall to Replace Your Car's Cabin Air Filter Today.  We offer 23 makes and thousands of cars to choose from.  Whether you are interested in a new or used car or just need help with auto maintenance, the experts at one of our 16 dealerships at the Roseville Automall, near Sacramento, California, are eager to help. We are located just minutes from Sacramento off I-80—take the Eureka Exit.