Wipers + Headlights = Drive to Arrive!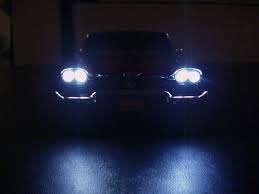 Don't Drive Blind! Replace Worn Windshield Wipers Today!
Many accidents are caused by poor visibility. At night any visibility issues compound, and accidents may occur. Unfortunately at night you also have a greater chance of running into impaired drivers. A dui attorney should be able to help if you get arrested for drunk driving. You may also need the services of a bondsman to arrange your release. A professional bail bondsman or bail bonds agent has the skills and experience to help you alleviate some of the stress by providing bail bonds to help you be released. If you're caught drink driving and receive a ban as a result, you could be offered a rehabilitation course if the length of your ban is a year or more. VicRoads drink driving course will give you the opportunity to learn from your experience and receive training that can help prevent re-offending.
It is a very serious matter than can have life-altering consequences, so make sure to rely on the most experienced lawyer in this legal field you can have access to, you can do some research by visiting their website. Follow their instructions, and make sure to make an effort to understand your situation and at what phase of due process you find yourself currently.
What can cause poor visibility? Well your windshield can get dirty very easily when out on the road. To be sure your windshield wiper blades are ready to keep your vision clear, especially in pelting rain and snow, the experts at Sacramento California's Roseville Automall urge you to:
Inspect your wipers frequently by running your fingers along the rubber edge. If the rubber and windshield are damaged, it is time to get a windshield repair.
Clean your wipers frequently with a soft rag and dish detergent to prevent having to buy replacements for a few more months.
Always replace your wipers in pairs, even if only one is showing signs of wear.
Forget about saving money by buying only the replacement inserts. Buy the whole blade assembly for an easier installation and a more secure fit.
Check the rear wiper as well. It may not be used often but it is still exposed to the elements.
Remember: even when you're not using them, dirt, debris, and road grime are hard on your wipers. Sunlight shreds their rubber edges. Worn wipers streak your windows, increasing glare. Torn wiper blades can allow the upper arm to rub against the glass, possibly damaging your windshield.
Check your wipers regularly and replace them before you need to use them.
The experts at one of the 17 dealerships at the Roseville Automall, are ready to guide your search for a safe, dependable, new or used cars for sale in Sacramento, California. There are 22 makes and thousands to choose from.
Visit the Roseville Automall today. We are located just minutes from Sacramento, off I-80—take Eureka Exit.