Protect Yourself and Your Car – Don't Be Taken by Auto Theft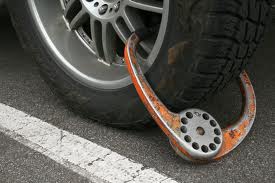 Sacramento averages about 3000 stolen vehicles per year as reported by the Sacramento Police Department.  If you own a new or used car in Sacramento California, use a few simple precautions to protect yourself from theft.
First, don't leave your car unlocked, or worse, don't leave your car running, even for just a couple minutes.  A few minutes is all it takes when you're in a hurry and someone is watching you. And if you find yourself suddenly locked out of your car then hire a commercial locksmith that is experienced and professional from a reputable service like Locksmiths 365 to help you out.
Second, don't leave valuables in plain sight on the seats or in the console. Easy to resell items like a phone, iPad, or other electronic devices are an invitation for someone needing a little cash. If you are an owner of a parking space or there is a parking lot in your business place, make sure you install quality parking lot lighting fixtures. You may read this article about parking lot lighting design so you can invest in good parking lot lights. You may also add some of those bollards for sale so your customers can avoid this type of incident within your premises.
The experts at the Roseville Automall want to help you prevent theft of your new of used car in Sacramento.  Here are some recommendations for your safety and the safety of your vehicle:
Do not leave a spare key in an obvious place under your car. If you get locked out, contact a locksmith services company straight away and secure your key afterwards.
Park your car in well-lit areas at night.
Lock your car in your own driveway at home. 33% of auto thefts occur near the owners' own residence.
Don't put valuables in the trunk. Trunks are surprisingly easy to break into.
Carry your insurance and other identifying documents with you. Many auto thieves have expanded into identity theft.
Park away from parking lot entrances and exits – a thief likes to make a quick get-away.
Invest in a secure garage. Get in touch with a reliable distributor to give you the best industrial rubber products you can use for construction.
Get a secure lock system from quicklocks247.co.uk for your garage door as well. Get a garage door repair technician to provide professional garage door services and repair your garage doors to improve your home security as well.
The experts at the Roseville Automall wish you a safe journey and hope to see you when you are ready for your next vehicle or service.  With the largest selection of new and used cars Sacramento has to offer, you will be sure to find the car you've always dreamed of at the Roseville Automall.
The Roseville Automall – Driven to Be the Best!