Tires – Is Bigger Better?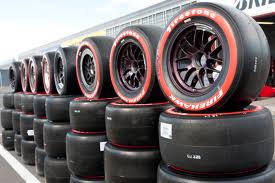 For buying or upgrading a used car in Sacramento, California, the Roseville Automall is your one-stop destination. With 17 dealerships, 24 makes of cars, and over 6000 cars, trucks, and SUVs to choose from, you are sure to find just what you are looking for.
The expert service technicians in the Roseville Auto Mall near Sacramento, California, are also ready to help you add a sportier and more upscale look to your car with larger tires. Bigger may be better in several ways besides appearance.
Consider:
Quicker acceleration—Larger tires allow more surface area to grip the road, helping a higher-torque engine accelerate more quickly.
Increased cruising mileage—One rotation of a larger tire gets you there faster than one rotation of a smaller tire. Better fuel economy is the simple result.
Improved traction for more consistent handling—Larger tires have more contact with the road than smaller tires. More contact equals better traction, less slipping, and therefore more consistent handling.
More efficient stopping power—Tires are the only part of the car that touches the road, and are, therefore, part of your car's braking system. Larger tires cover more of the road than smaller tires for quicker and shorter stops.
Accident prevention—Better braking and handling may mean the difference between a crash and a close call. Those who got injured in a road accident may consult with a personal injury lawyer to review their case and help them file a claim.
Maybe bigger is better when it comes to your tires.  Ask the knowledgeable staff at the Roseville Automall about tire services and the best tires for your make and model vehicle. Visit the the tire shop, for all your car and accessory needs. For the largest selection of new and used cars in Sacramento, take the Douglas Road East exit off I-80 and make your first right on Sunrise. See you soon!
The Roseville Automall – Driven to Be the Best!