Spare Tire Safety – Don't Get Caught Flat!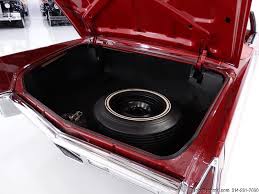 Your friends at the Roseville Automall, new and used car dealers in Sacramento, CA, want to help you enjoy your vehicle and be safe on the road. Here are some simple steps to be sure that your spare tires are ready to go when you need them.
Many people drive around never thinking about that spare tire until that awful moment comes when you walk up to your car and realize you're  just not going anywhere anytime soon.  Now that spare tire is of utmost importance, but what have you been doing to make sure that tire is ready for the road.  Your spare tire in its carefully disguised location in the trunk may have been there for years without use. With changes in temperature through the seasons and the time spent idle in the trunk, you may have an unhappy surprise waiting for you like I did.  If you don't have a spare tire or yours simply isn't useful anymore, you may want to look for a tire sale to get a new one. And when getting new tyres sydney make sure that you're buying from a reputable dealer.
I recently walked to up to my car only to hear a very disconcerting hissing sound.  Upon further inspection, my tire was deflating right before my eyes.  I tried to drive it quickly to the nearest tire dealer, only to find them closed as it was Sunday.  Next, I opened my truck to fish out my jack and spare and found yet another disappointment.  My spare, which was never used but 4 years old, didn't have much air in it.  Can things get any worse?
Fortunately, I had road side assistance and got some help with my dilemma.  Unfortunately, even road side assistance had no way to inflate the tire.  On inspection of the spare, it was determined I had just enough air to get me to the gas station 2 miles down the road.  I drove slow and filled the tire and in the process I learned a valuable lesson.
Whenever I get my tyres rotated (every 5K miles), I have the dealer not only rotate and check the air on the front and rear tires but to do the same for my spare – a very simple recipe for keeping my tires ready when I need them most.
Let your friends at the Roseville Automall keep your tires (all of them) in top shape for your next outing.  The Roseville Automall is the largest auto mall of its kind with 17 new and used car dealers in Sacramento, CA offering 24 makes of vehicle to choose from.
The Roseville Automall – Driven to the Be the Best!