So much more for your money with the 2016 Chevrolet Cruze Limited L Manual Sedan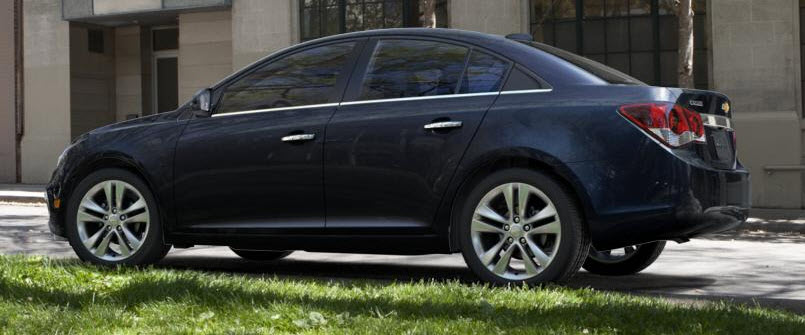 Embarking on a new vehicle search or looking for certified pre-owned vehicles that won't let you down? Well, you've come to the right place. At Roseville Automall, we have cars for sale to suit every budget and preference. Let's take a look at one of our top models at the moment…
If you've ever wondered what it means when people say "dynamite comes in small packages," just take a look at the 2016 Chevrolet Cruze Limited L Manual Sedan. Believe us when we tell you that this sedan will impress you. There's nothing "small" or understated about this compact car that's simply jam packed with features for you to enjoy. Let's take a look at what the Chevrolet Cruze Limited has to offer you:
Impressive EPA estimated 38 MPG for highway driving.
Entertainment technology inside
Smart safety features
The 2016 Chevrolet Cruze Limited L Manual Sedan has a bold and sporty design with its flashy front grille, trendy fascia and LED day time lights. This sedan simply oozes style, from the rich colors and even heated leather front seats. If you've always been looking for a car with plenty cargo space, the Chevrolet Cruze Limited has just that with its 15.4 cubic feet cargo space.
This particular vehicle certainly offers a great deal more for your money than expected. This is apparent in the safety features included. This model is designed to protect, prevent and respond to collisions. Some of the safety features you can expect when buying the 2016 Chevrolet Cruze Liminted L Manual Sedan include:
Rear vision camera
Rear cross traffic alert and side blind alert
Traction control
10 standard airbags
OnStar automatic crash response system that responds when a collision is suspected or in progress.
New and pre-owned vehicles available at Roseville Automall
At Roseville Automall, CA, leading used car dealership in Roseville, we offer a wide range of new and certified pre-owned vehicles for sale. If you are looking for a 2016 Chevrolet Cruze Limited model and need assistance with arranging vehicle finance, chat to one of our team members who will be able to assist.
Want to check out our vehicle inventory? Contact us at Roseville Automall today.