Power and space: The 2016 CADILLAC SRX Performance Collection SUV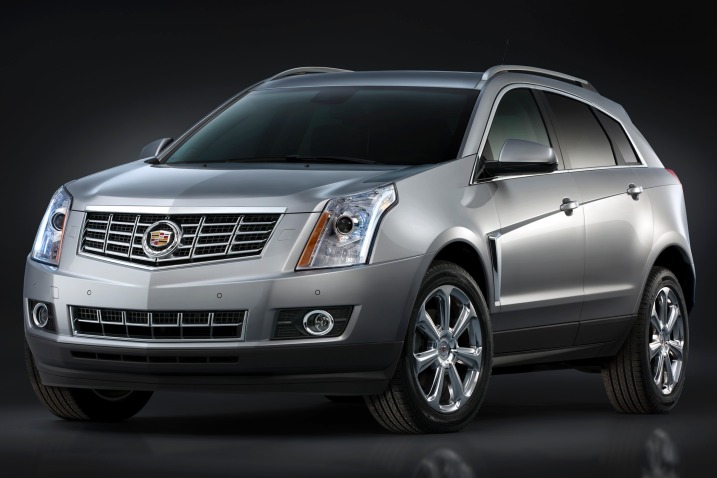 Are you on a new car search? Looking for a small luxury vehicle which will take care of your needs? Roseville Automall has just what you need. When it comes to luxury SUVs, Cadillac's 2016 SRX offers both power and space and the Performance model will certainly impress. Some of the biggest pros of investing in the 2016 SRX SUV is its abundance of space and luxury. It also offers a myriad of safety features and delivers a balanced ride with easy handling. The classy cabin design will make you feel like you've arrived.
When looking for cars for sale in Roseville, you are bound to come across the Cadillac SRX SUV and you will learn that this vehicle has a great deal to offer. A brief summary of everything that makes the 2016 Cadillac SRX the entry level luxury cross-over SUV of choice:
Bold design/appearance you'll love to be noticed in
Jam packed with technology and luxury features such as 4G W-Fi capability, safety alert seats, antilock disc brakes, traction control, side curtain airbags, front side airbags and more
V6 engine
In-car smartphone integration (this is a feature to be seen on most new 2016 models to hit the market).
The 2016 Cadillac SRX Performance model comes with Driver Assist which offers a variety of benefits as follows:
Cruise control.
Auto collision preparation.
Automatic braking when potential collisions present themselves.
Towing package included.
Rear seat entertainment system (this system has screens mounted on the seatbacks).
This car also features an On Star system which includes automatic crash notifications, road side assist, navigation assistance and even remote door unlocking.
Whether you have been looking for certified pre-owned cars or new cars for sale, the search is over. The 2016 Cadillac SRX SUV Performance is here and we can't wait to show you what it can do.
Get the 2016 Cadillac SRX SUV Performance from Roseville Automall
If you are looking for top quality new and pre-owned cars for sale in Roseville, CA, you have come to the right place. At Roseville Automall we offer an extensive vehicle inventory for you to choose from. Here you will find a variety of Cadillac SRX SUV Performance models available and we can even assist you with obtaining vehicle finance for your purchase.
Want to check out our vehicle inventory? Contact us at Roseville Automall today.