The ultimate family sedan – The 2016 Nissan Versa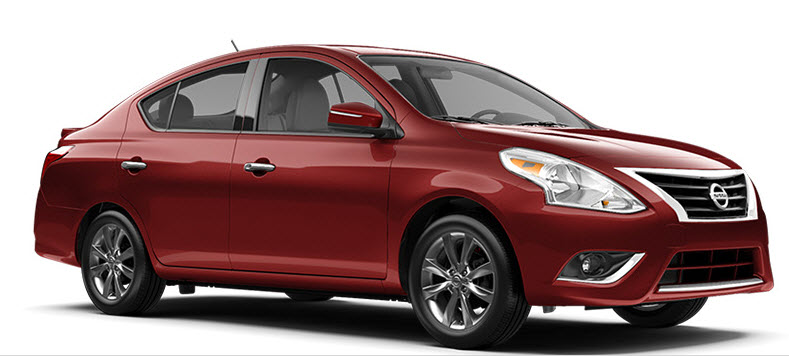 Want to kick off the New Year with the ultimate family sedan? Take a look at our wide range of cars for sale at Roseville Automall, CA. What's our best pick for 2016? Undoubtedly the Nissan Versa. Get your hands on the wheel of the 2016 Nissan Versa and experience family comfort like never before. Whether you're carrying out a new car search or looking for certified pre-owned cars, if you choose the Nissan Versa you will be making a sound investment that you simply will not regret. The Nissan Versa comes in three versions for the discerning vehicle shopper:
Nissan Versa S model – this model offers horsepower of 109 and shows off its exceptional fuel economy with a 27 MPG (miles per gallon) for city driving and 36 MPG for highway travelling. Drivers can choose between models with 5 speed manual transmission or 4 speed automatic transmissions. You can even ensure a comfortable in-car experience with Bluetooth and air conditioning.
Nissan Versa S Plus – this is the family sedan built for a comfortable drive. It also offers a horsepower of 109 with fuel economy capacity of 31 MPG for city driving and 40 MPG for highway driving. Top features of this model include a rear spoiler, continuous variable transmission, cruise control and Bluetooth connectivity.
Nissan Versa SV – with 109 horsepower, 31 MPG for city driving and 40 MPG for highway driving, it's easy to see why so many opt for this economical family sedan. Additional features to be enjoyed with this model include the front map light, display with trip details and temperature, USB connection and 60/40 split fold down rear seats.
What's astounding about the Nissan Versa is that even with its compact design it has a spacious and comfortable interior. When it comes to awards and accolades of this particular car, IHS Automotive describes the Nissan Versa as America's best-selling vehicle in its class.
Where can you find the right Nissan Versa for you? Try leading Roseville car dealerships at the Roseville Automall.
Treat yourself and your family to Nissan Versa and make 2016 the year of luxurious comfort and safety
At Roseville Automall, CA, we have a wide selection of new and used car inventory. We will assist you with finding the ideal car for you and your family and will also help you to understand your vehicle finance options.
Browse through our vehicle inventory at Roseville Automall and get into the driver's seat of the ultimate family sedan – the 2016 Nissan Versa awaits. For more information and advice, contact us at Roseville Automall today.