Prolong the life of your car with these 6 Car Care Tips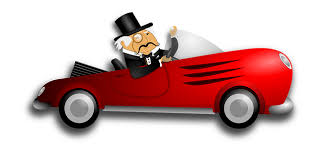 Our cars are an essential part of our day, from driving to work, picking up the kids, running errands, to shopping.  We depend on our vehicles more than we consciously consider. In between service visits, you can prolong the life of your car with a little TLC.
You can start by making sure there is a safe and secure space to house your vehicle. With this smart garage door opener like the best opener for garage door that comes with built-in myQ technology to keep you connected and protected: Open, close, your garage door even when the power is out with Battery Backup and know the status of your garage door from anywhere with a smartphone with the myQ app.
It can be with the help of your garage or a vehicle storage like the rv storage facility. If you have a garage at home, periodic garage door repair services with the help of garage door repair experts will ensure the safety and security of your vehicle.
Here are 6 car care tips to take good care of the car you depend on from the friendly folks at the Roseville Automall, your source for used cars for sale in Sacramento, California:
Take care when starting your car's engine. Racing the motor, especially if it's cold outside can add years of wear to your engine. If you're looking for a replacement, check out the selection of engine systems at Affordable Heavy Truck Parts website.
Take care by not idling in the driveway. Idling doesn't bring the engine to its peak temperature and therefore may result in various potential problems.
Take care when tempted to accelerate quickly and race around at high speeds. Such driving habits will result in more visits to the auto repair shop.
Take care of your steering wheel. Holding it in extreme left or right positions for more than a few seconds can damage the power-steering pump.
Take care by consolidating short trips. The first few minutes of driving produce the most wear and tear on your engine – as well as generating the most pollution.
Take care of your ignition switch. A heavy load of keys can wear out the tumblers.
Is it time for a repair or upgrade? Be sure to think about your decision wisely and visit a reputable auto repair shop if you decide to repair your vehicle.
Visit us today and Take Care!
The Roseville Automall – Driven to Be the Best!