Navigation Systems:  Are We There Yet?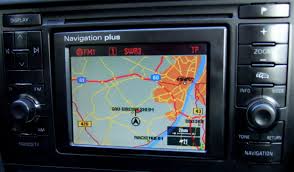 One of the "I can't believe we ever lived without it" inventions within the last decade or so has definitely been the GPS and/or navigation system.  Maps have seemed to have all but dematerialized into the world of cassette tapes, telephone booths, and VHS recorders.  Really, when was the last time you looked at an actual map for directions?
Though the verdict is out on who first developed in car navigation systems, Global Positioning Systems (GPS) have been around since the early 1970's.  Not surprisingly GPS technology was developed through the US Department of Defense and originally run on 24 satellites.  The first sightings of navigation systems in cars didn't come until the late 1980's early 1990's.  They were expensive, clumsy, and though cool at the time, really didn't help much more than a standard map from a local vendor could provide.
Today there are hundreds of manufacturers, shapes and sizes of navigation systems. GPS vehicle tracking systems can now accurately determine your location within 3-15 meters (10-50 feet). Finding an appropriate system for your vehicle is as unique as you are, this trackers for small fleet owners are a great investment.
Many of us now use our phones for navigating our way.  There are literally hundreds of apps to download from your phone provider that will give you step by step directions to get you to your destination, help you find your favorite restaurant, or hit up the ATM one more time for the night.  They will even estimate your travel time by foot, bus, or car.
If you are considering installing or upgrading a vehicle navigation system for your vehicle, visit the Roseville Automall.  Our expert staff and technicians stand ready to help you find the navigation system that is right for you.  If you are searching for used cars for sale in Sacramento California turn your attention to the experts.
The Roseville Automall – Driven To Be The Best !!!