Front wheel drive or Rear wheel drive – The Right Drive for You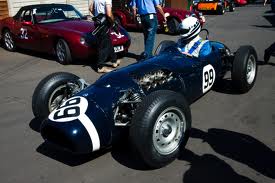 The Right Drive for You
Finding the right car for your needs is an essential part of the car buying experience. Are you looking for a car designed for comfort and offering a little more legroom? Then a front-wheel drive is probably the right choice for you. Front-wheel drives cars are often a bit more spacious and designed for comfort, offering a smooth and comfortable ride perfect for the commute or just a casual drive.
Or are you looking for a sportier, higher performance car? In that case, you probably want to find yourself in a rear-wheel drive. Rear-wheel drive cars typically offer a little higher performance. They have a little more power and focus on sportiness. If play and fun are your focus, a rear-wheel drive might be right for you.
With so many different styles, brands, and factors to consider, finding the right car can be a daunting challenge. Here at the Roseville Automall, we make it easy. Our expert representatives are dedicated to helping you find that perfect match. Whatever you're looking for, we have the largest selection of both front- and rear-wheel drive cars for sale in Sacramento, California. With more than 16 dealerships and 23 makes of car available, you are certain to find the car that fits your needs, your wants, and your budget at the Roseville Automall.
Come visit us and talk to one of our expert representatives.  We're just minutes from Sacramento off I-80. Take the Douglas Road East exit and make your first right on Sunrise.  Or visit us online at http://www.rosevilleautomall.com/index.htm to learn more about front- and rear-wheel drive vehicles and all that the Roseville Automall has to offer.