Is a new 4WD or AWD in your future?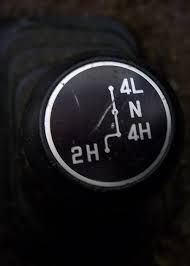 Don't Let the Weather Keep You From Your Destination
Has the weather ever kept you from getting where you wanted to go? Maybe it's time to upgrade to a vehicle that can conquer the elements.
Four-wheel drive and all-wheel drive vehicles offer superior traction and stability in all weather.  Because all four wheels are used for propelling the car instead of just two, there is less risk of slippage and loss of control.  This gives you a safer way to get to your destination, even when the weather is challenging.
Even if tackling wet and snowy roads isn't your main concern, a 4WD or AWD vehicle could be just what you need. Our friendly, knowledgeable representatives will help you find the perfect car or SUV for you. Here at the Roseville Automall—the largest collection of used car dealers in the Sacramento, CA, area—we have a full selection of 4WD and AWD vehicles to choose from.
We are conveniently located just minutes from Sacramento, off the I-80, take the Douglas Road East exit and make your first right on Sunrise. Come visit our friendly staff and take a test drive, or visit us at Used Car Dealers in Sacramento CA to learn more about 4WD and AWD vehicles and all that the Roseville Automall has to offer.